Buying a tent hall for additional business space
Do you need extra business space, but find it too expensive or time-consuming to construct a permanent building? Consider buying a tent hall! Over the past years, we have realized temporary and semi-permanent tent halls for more than 750 businesses. From simple canopies to fully insulated halls, anything is possible.
Benefits of buying a tent hall:
More cost-effective in the long run (after 2 years) than renting.
The tent becomes the property of the buyer.
Fewer requirements for permit applications than for permanent construction.
Fully customizable and expandable to suit individual preferences.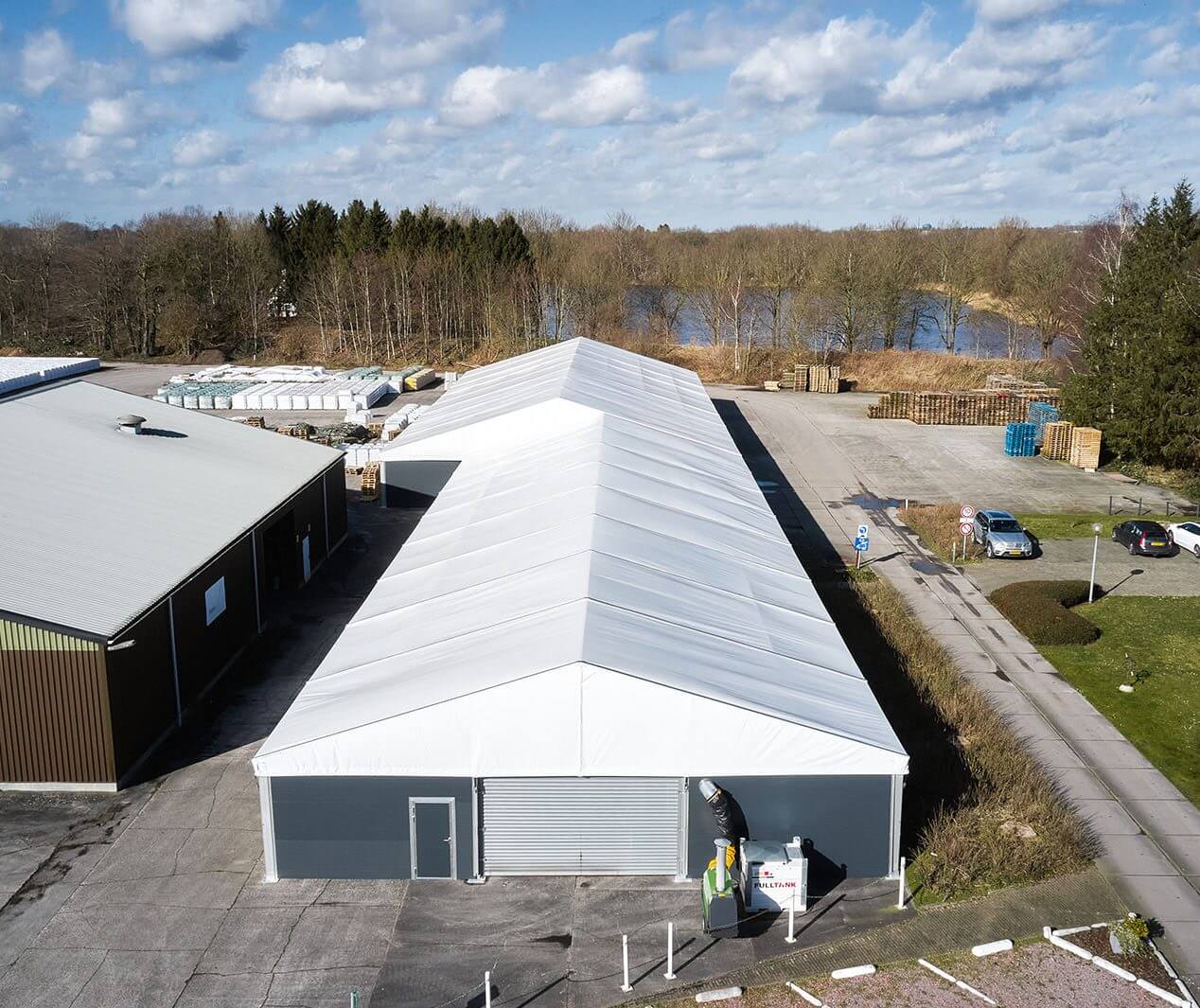 More than 100 companies already benefit from additional business space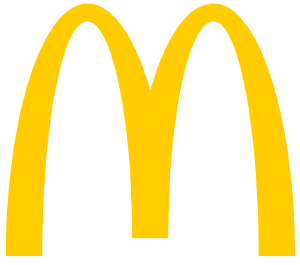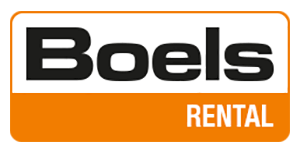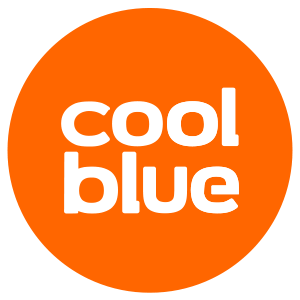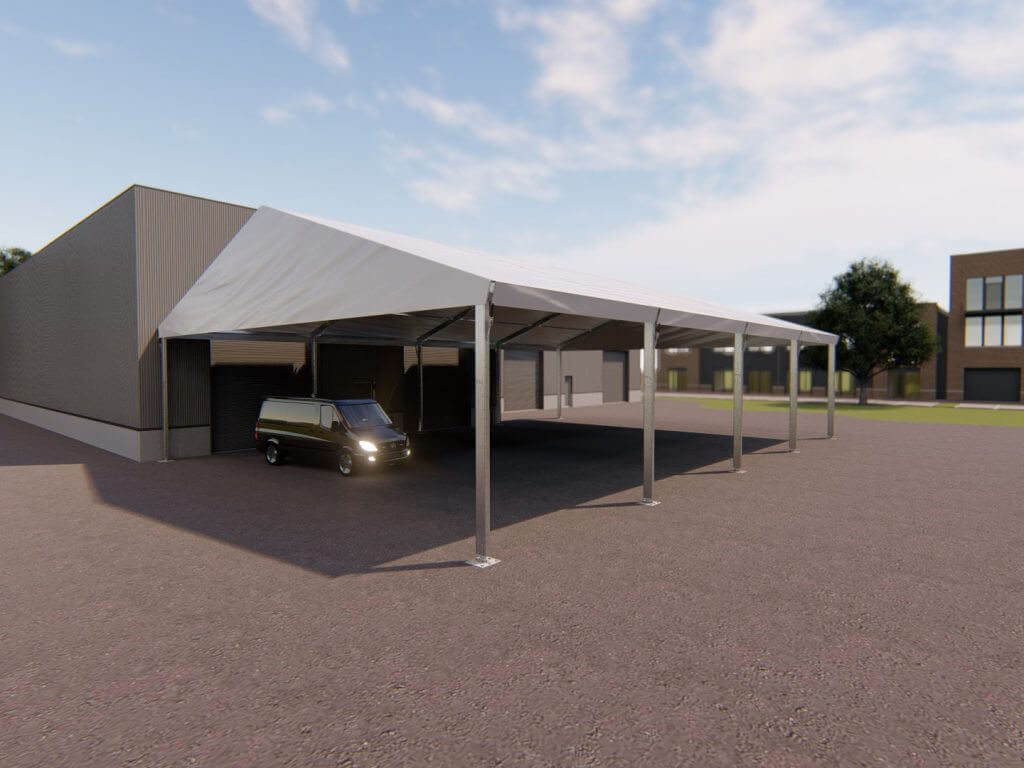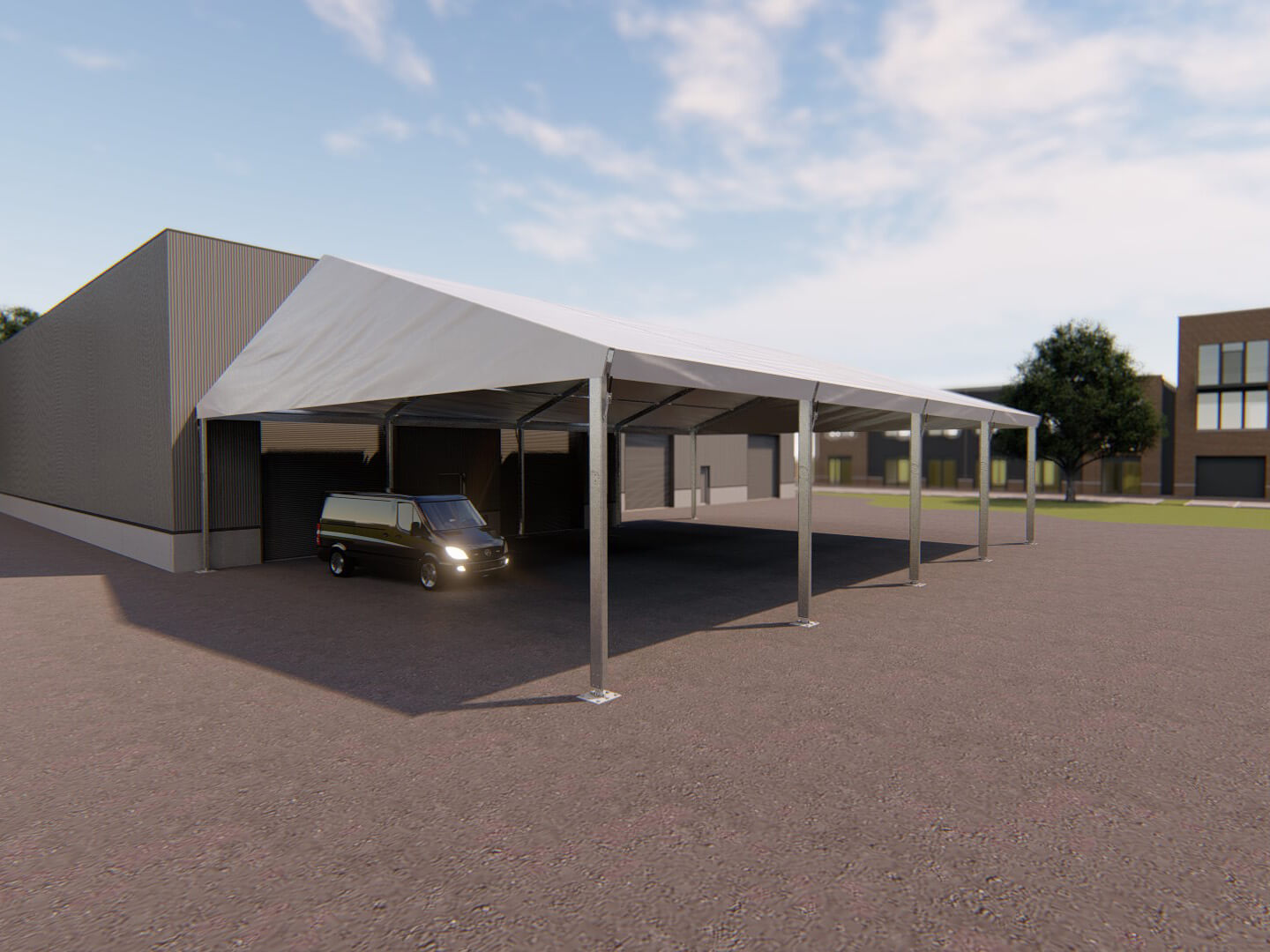 T1 Roofed
Always carry out dry loading, unloading, and operations with our T1.
With a side height of up to 4.5 meters, trucks and trailers can easily pass under the T1.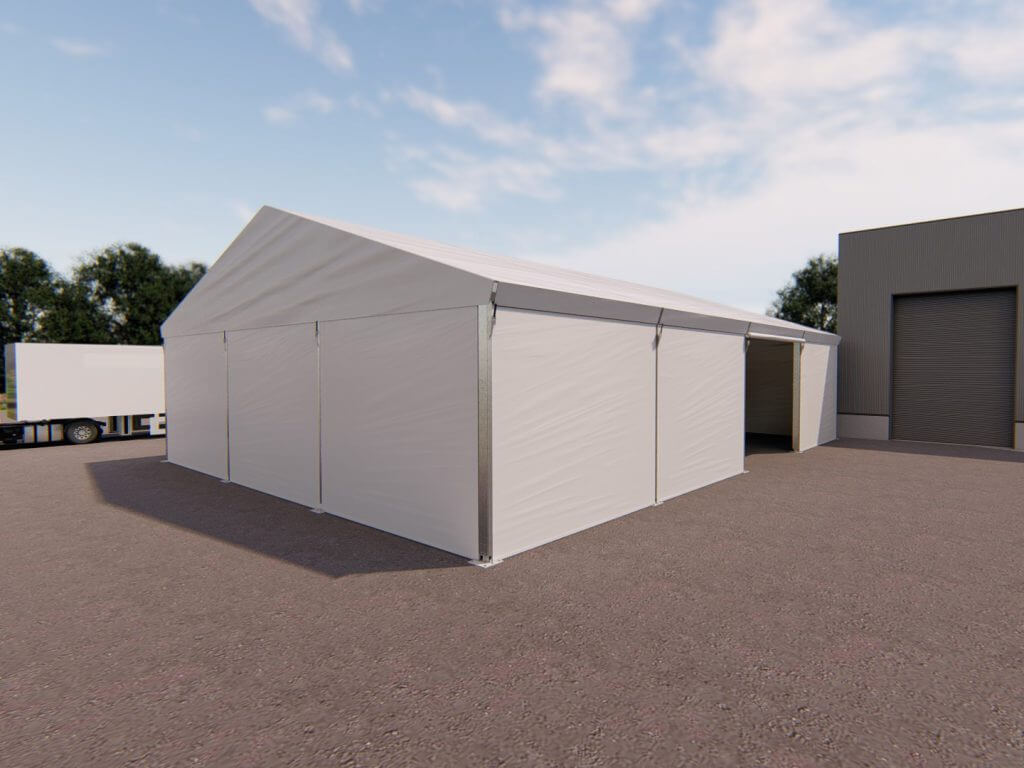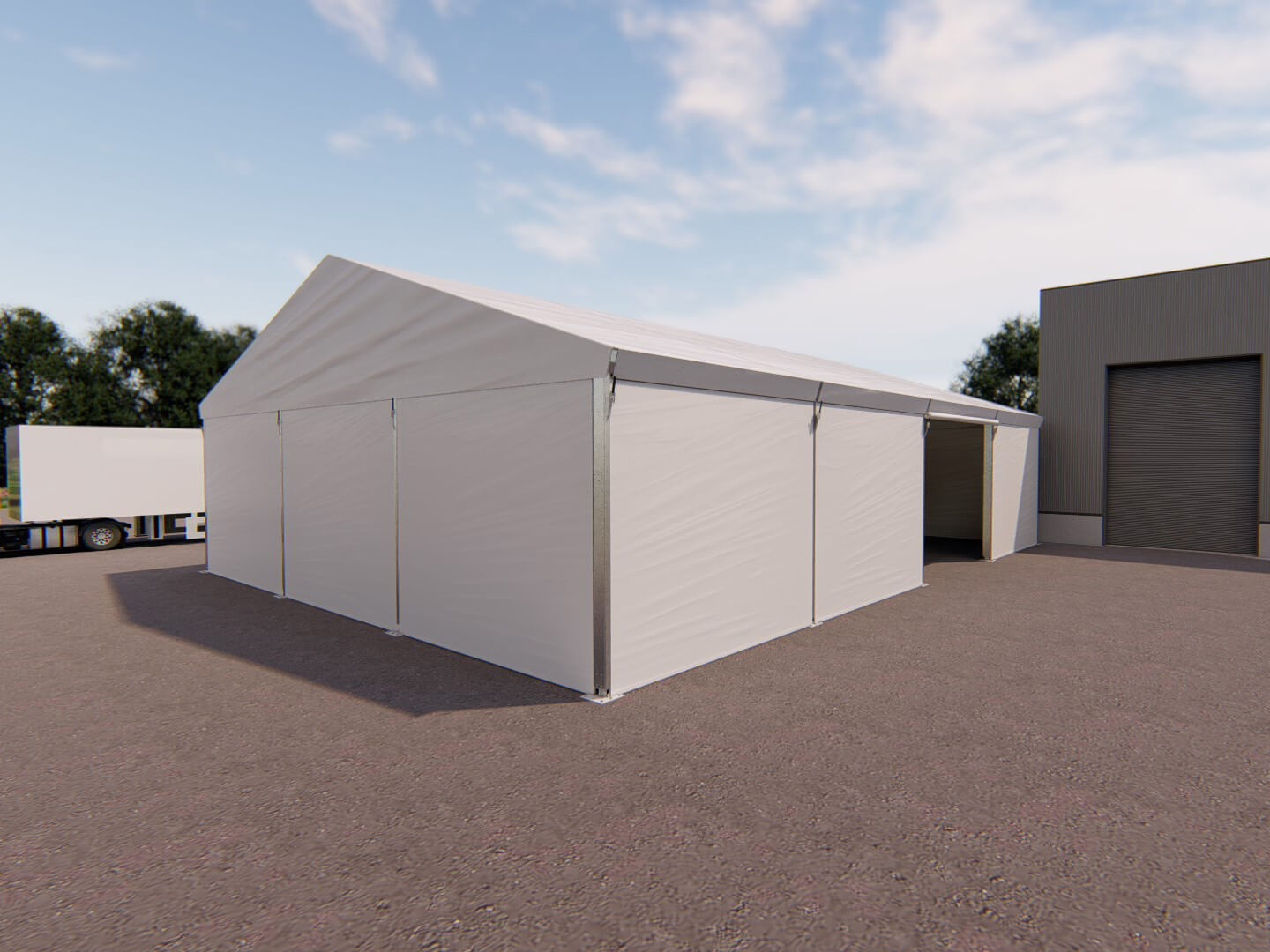 T2 Non-insulated
Do you want to store goods that are not temperature sensitive or want to work out of the wind and rain? Choose the T2 non-insulated tent hall.
Its sturdy roof and robust, secure side panels provide protection from the weather.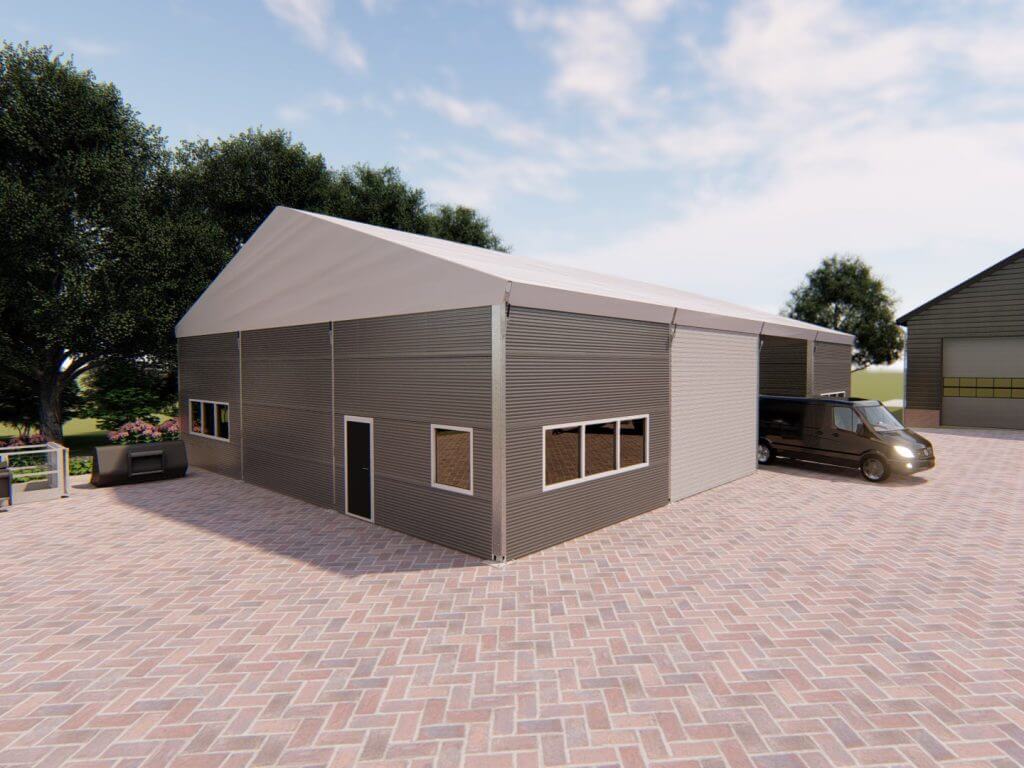 T3 Partially insulated
The T3 is ideal for expanding sales areas or protecting goods and machines.
This tent hall can easily be sealed off with its sandwich side panels.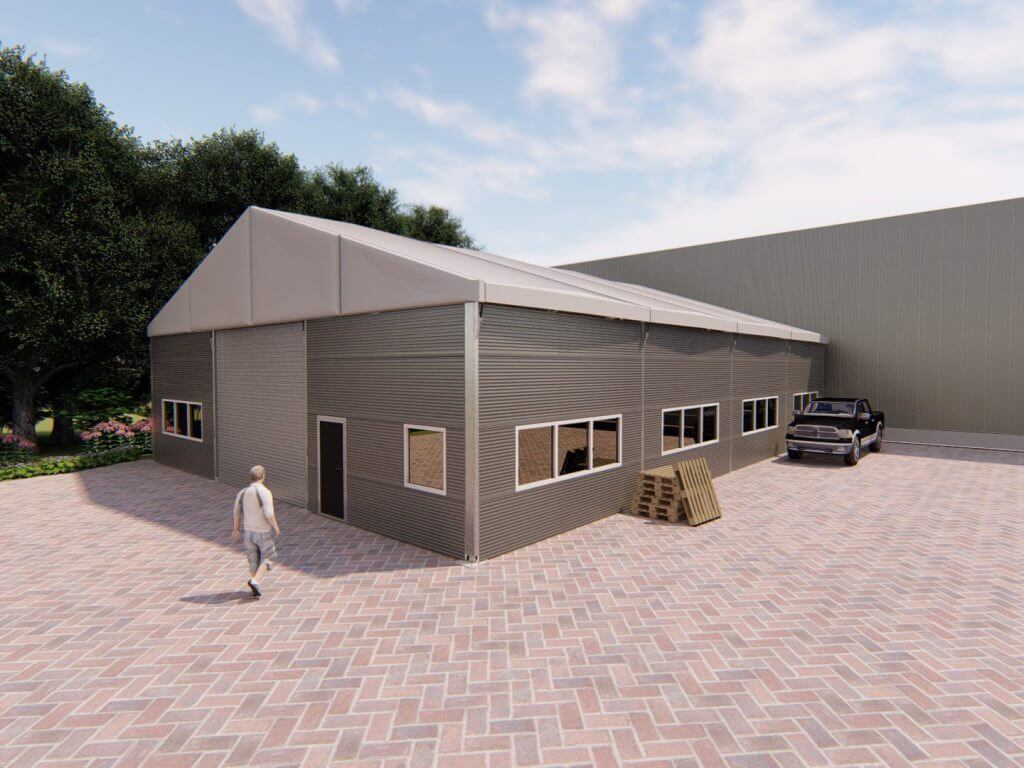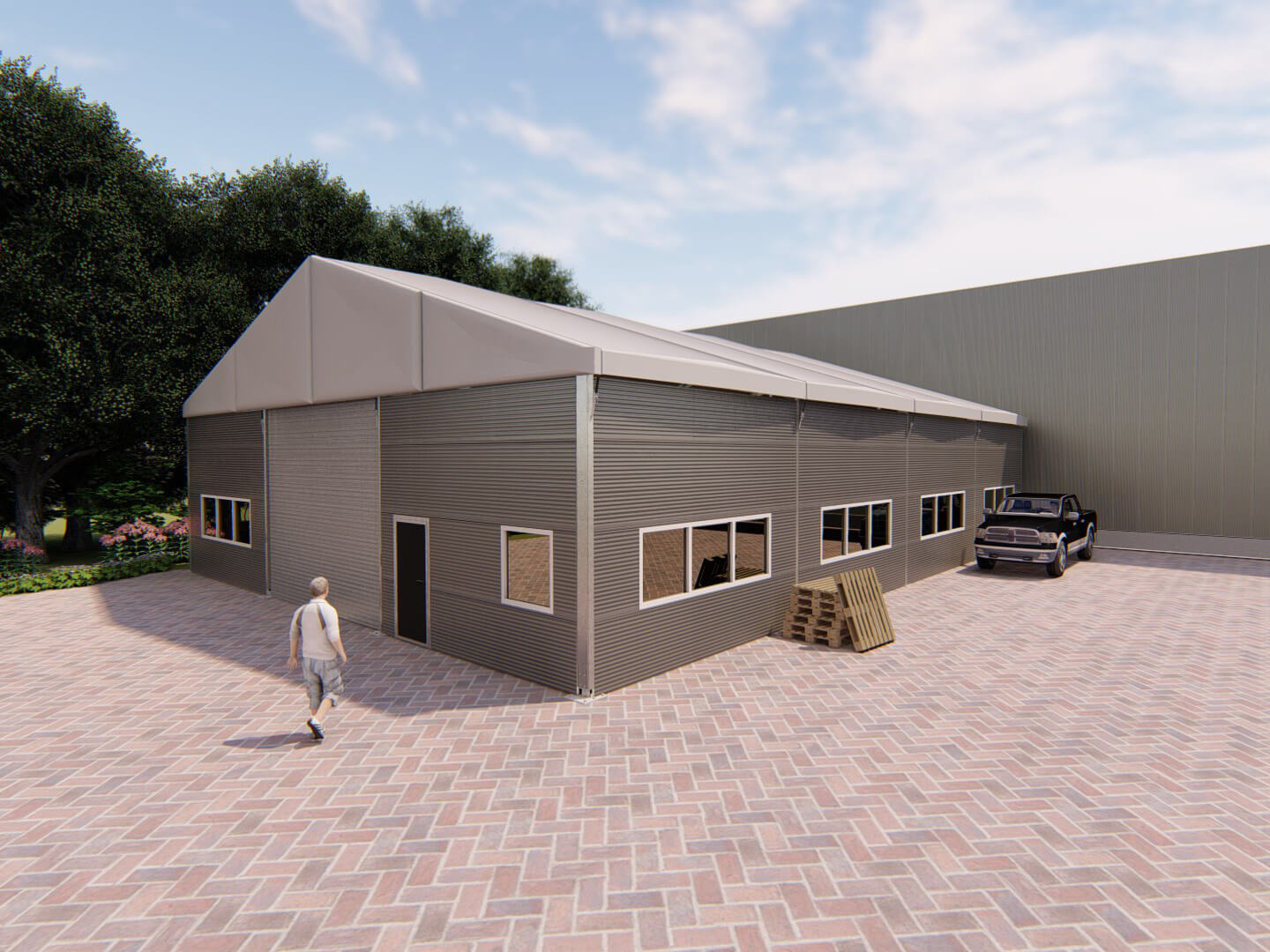 T4 Fully insulated
With the T4, condensation water is no longer an issue, making it perfect as a temporary office space.
The fully insulated T4 is also suitable for storing temperature-sensitive goods.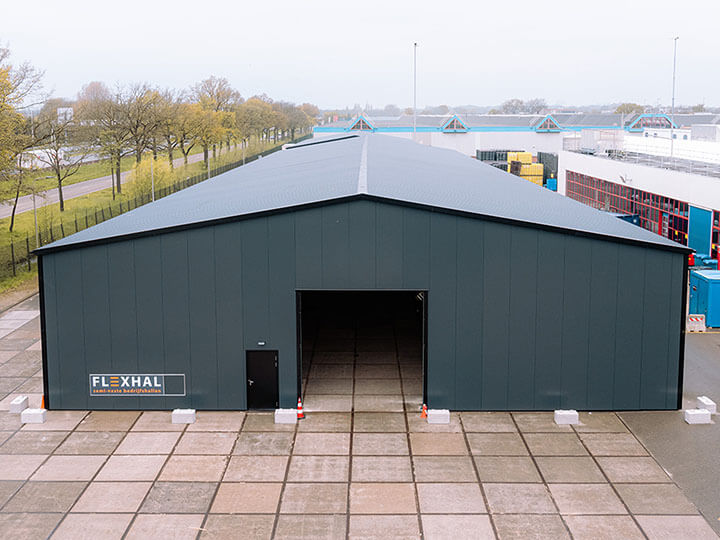 T5 Flexhal semi-permanent
The look of a permanent hall and flexibility of a tented hall. That's the T5 Flexhal.
Its temporary nature makes the lead time for a permit much quicker and easier to arrange.
Buying a tent hall is interesting for any business
Our tent halls are of high quality and can be built on almost any surface. As a result, they are a good alternative to permanent construction. We have various types of tents, each with its own specific purpose. Are you looking for a dry loading and unloading area? Then a canopy should suffice. Looking for a storage tent? We have three options, depending on how the goods need to be stored. We offer a non-insulated tent, a partially insulated tent, and a fully insulated tent. The latter is also frequently used as a showroom, retail space, or office.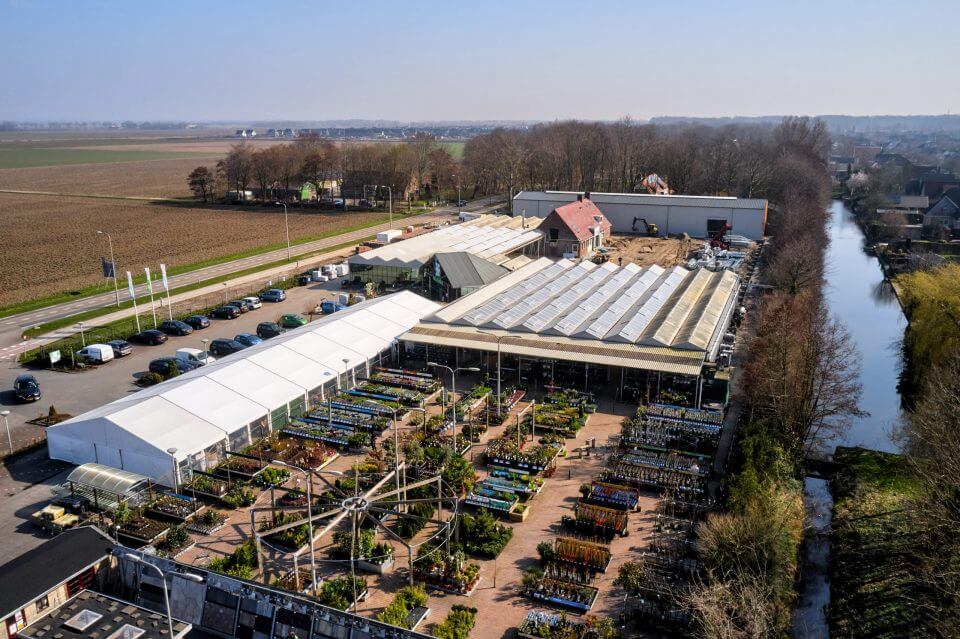 0
years experience in the tent industry
tents, flexible structures and storage spaces installed
9,0
rating from our customers for service and quality
Buying a tent hall at Donselaar Structures
Need additional business space quickly? In 7 clear steps, a Donselaar Structures tent hall will be set up on your premises. This way, you know exactly what to expect from us!
Step 1 – Request an online quote
Through the quote form on our website, it's easy to request a non-binding offer. Ideally, we should then have enough information to draft a quote for you. If we have any further questions, our account managers will contact you on the same day.
Step 2 – A personal quote within 24 hours
If all the information is complete, we'll get started on your personal quote, incorporating all your preferences and additional options. On business days, you can expect the quote in your inbox within 24 hours of your request.
Step 3 – Documents for permit application
Are you satisfied with the quote? Then, we can prepare the documents for the permit application. We cannot handle the application itself for you, but we ensure you have the technical drawings, the tent book, and other required documents to start the process.
Step 4 – Site visit for final details
Once the permit is secured and you've definitively agreed to the quote, we'll visit you to inspect the site and take precise measurements. If you prefer an earlier visit for on-site advice, let us know, and we'll visit before drafting the quote.
Step 5 – Order the tent hall
We have many tent structures in stock, but some components may need to be ordered or custom-made. We'll initiate this process and subsequently communicate the exact delivery date to you.
Step 6 – Schedule assembly date
As soon as we know the delivery date, we'll coordinate with you to plan the assembly date. With the quote, you'll already receive a preliminary schedule. Due to external factors, we'll finalize the assembly date only when the delivery date is confirmed.
Step 7 – Assemble the tent hall
The assembly date is scheduled, so we're ready-to-go! Our SCC-certified assembly workers ensure that your tent hall is set up as quickly and safely as possible. On average, setting up a tent hall takes one day (depending on its size).
Why choose
Donselaar Structures?
On-site personal advice
We can offer you the best advice by visiting your location in person.
20,000 m² tent halls in stock
Most of our tent halls are readily available from our extensive stock.
Purchase, rental or lease
Rent a tent hall for up to 15 years. Purchasing or leasing options are also available.
We arrange assembly and breakdown
Our tent construction team will construct your tent hall in no time at the location of your choice.
SCC (VCA)* and ISO-9001 certified
Our qualified staff works safely with clear-cut working processes.
Fast permits
Because of the temporary nature of the tent hall, a permit can be arranged in no time.
Proven success of a tent hall
"Donselaar has supplied a shelter where 5 trucks can stand in the shade. This was done in a great collaboration and in a nice way. Short lines of communication, friendly people, nothing to complain about."
Wyno Harmelink – Ekro
"We needed a storage tent very urgently to accommodate an extra production run. I was very pleased with the way I was treated by Donselaar Structures and I was surprised by the very fast delivery and installation. Top!"
Dennis Spierings – Knauf
"Good company that can deliver and switch quickly."
Henk Haaksema – Solarcentury
These
companies

have gone before you!
A tent hall that meets all your needs
With our standard tent halls, you can already choose from additional options that enhance the tent hall. Think about adding windows, pedestrian doors, overhead doors, transparent tarpaulins, etc. At our location in Woudenberg, we have a demo tent hall showcasing all these extra options. Want to see it in person? Schedule an appointment to explore all the possibilities.
If you're looking for more customization, like different materials or a unique size, no problem! We take care of everything, from the drawing board to the assembly of your ideal tent hall. So, if you have specific wishes, please let us know. Together with our specialists, we ensure a tent hall that meets all usage requirements.