Temporary showroom
Do you need more space to present your products effectively, or want to avoid losing sales during a renovation? At Donselaar Structures, we have the perfect solution for you. Our tent halls provide flexibility and convenience, with a free span so you won't be hindered by annoying poles. You can choose to rent, lease, or purchase a temporary showroom for a period ranging from 1 month to 15 years. This offers a flexible, customized solution to meet your business needs. Feel free to contact us to discuss how we can collaborate to create your ideal temporary showroom.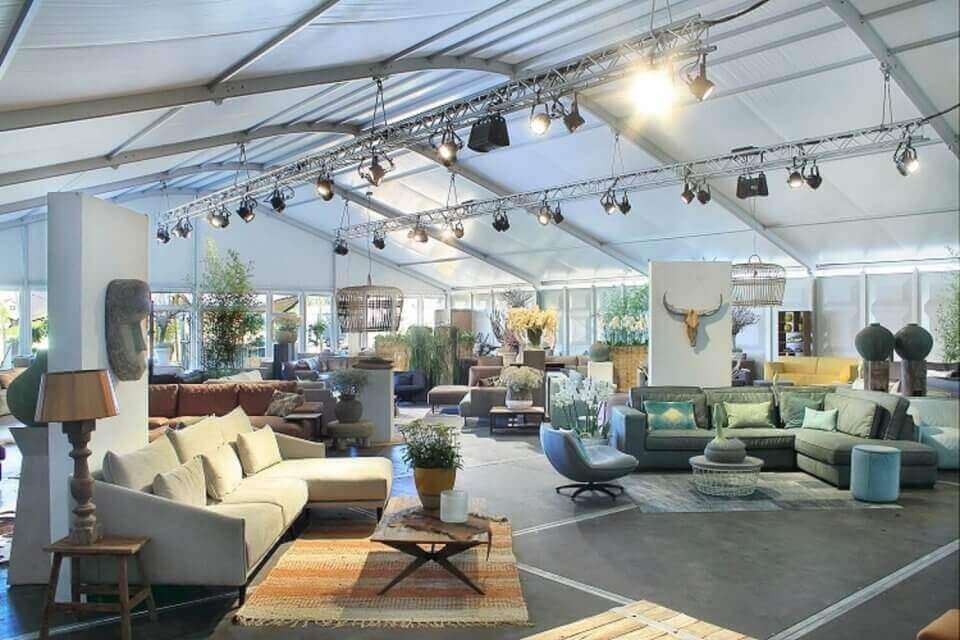 More than 100 companies already benefit from additional business space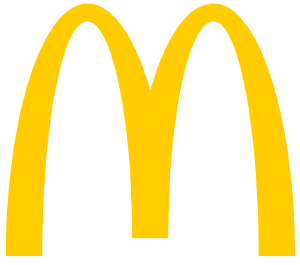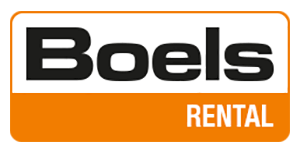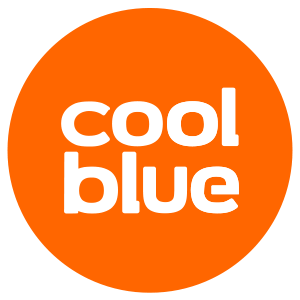 Onze showrooms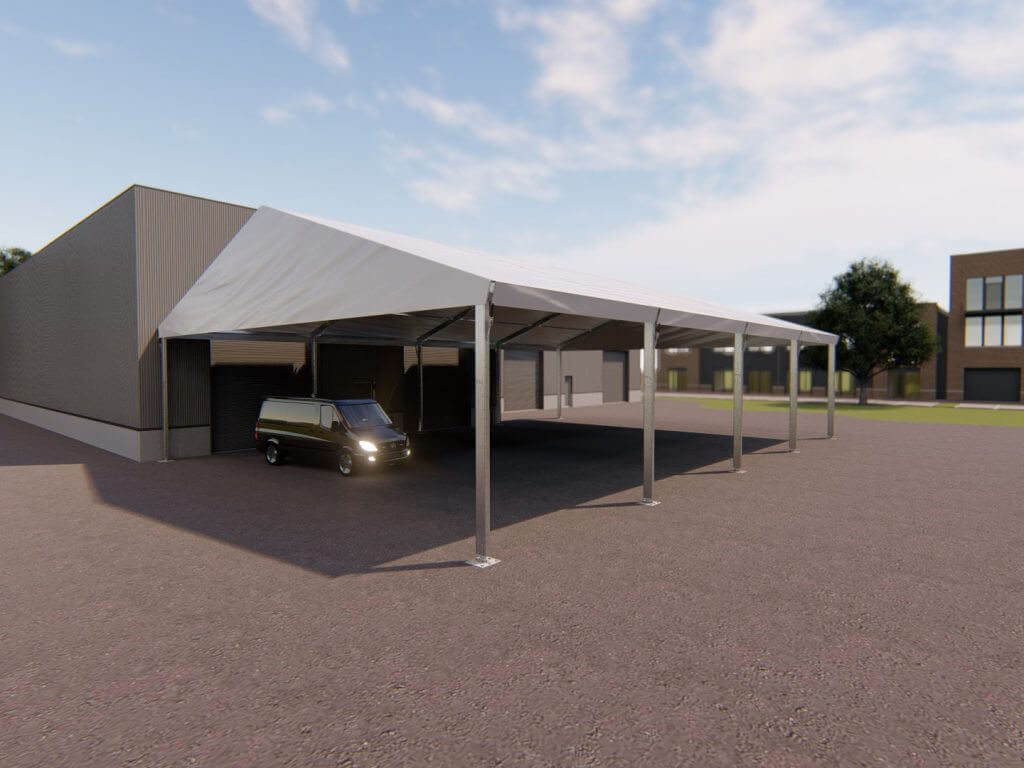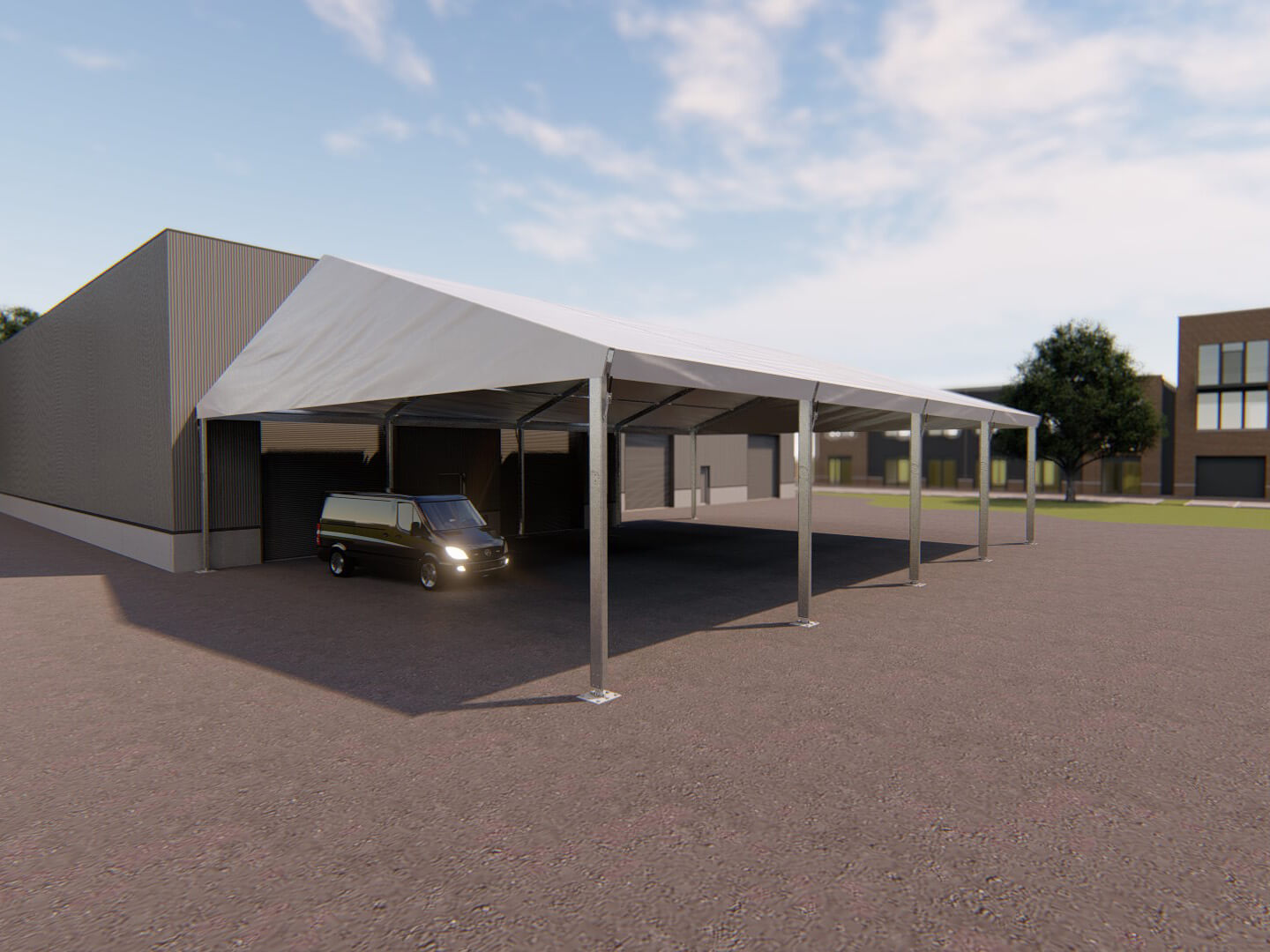 T1 Roofed
Always carry out dry loading, unloading, and operations with our T1.
With a side height of up to 4.5 meters, trucks and trailers can easily pass under the T1.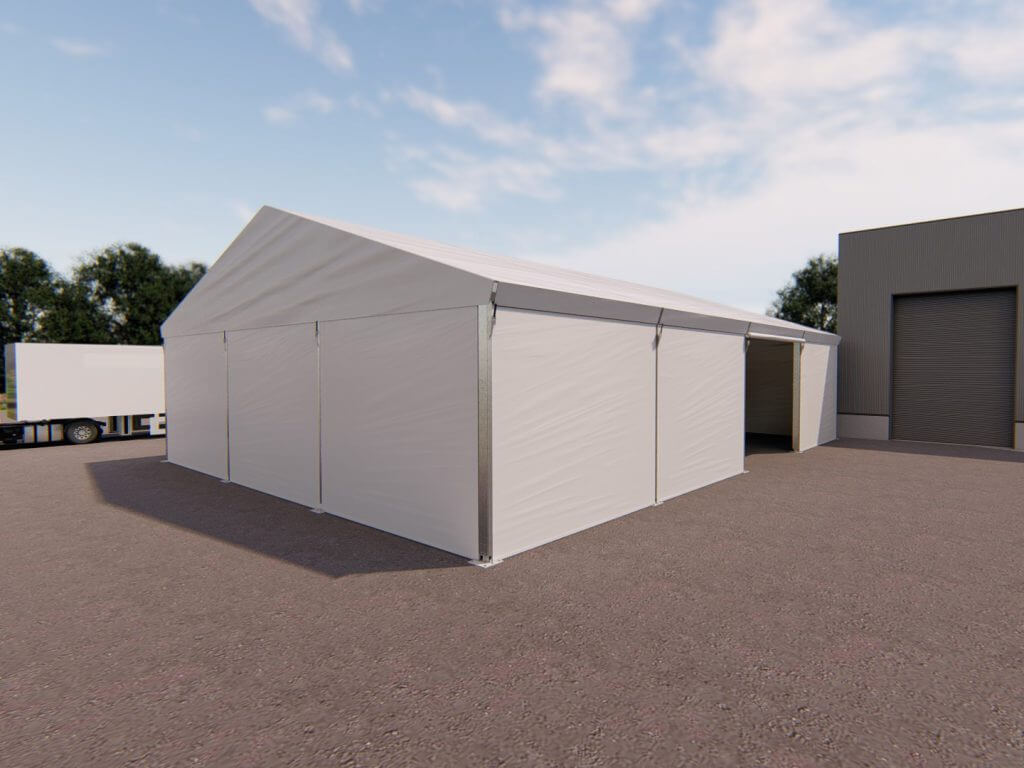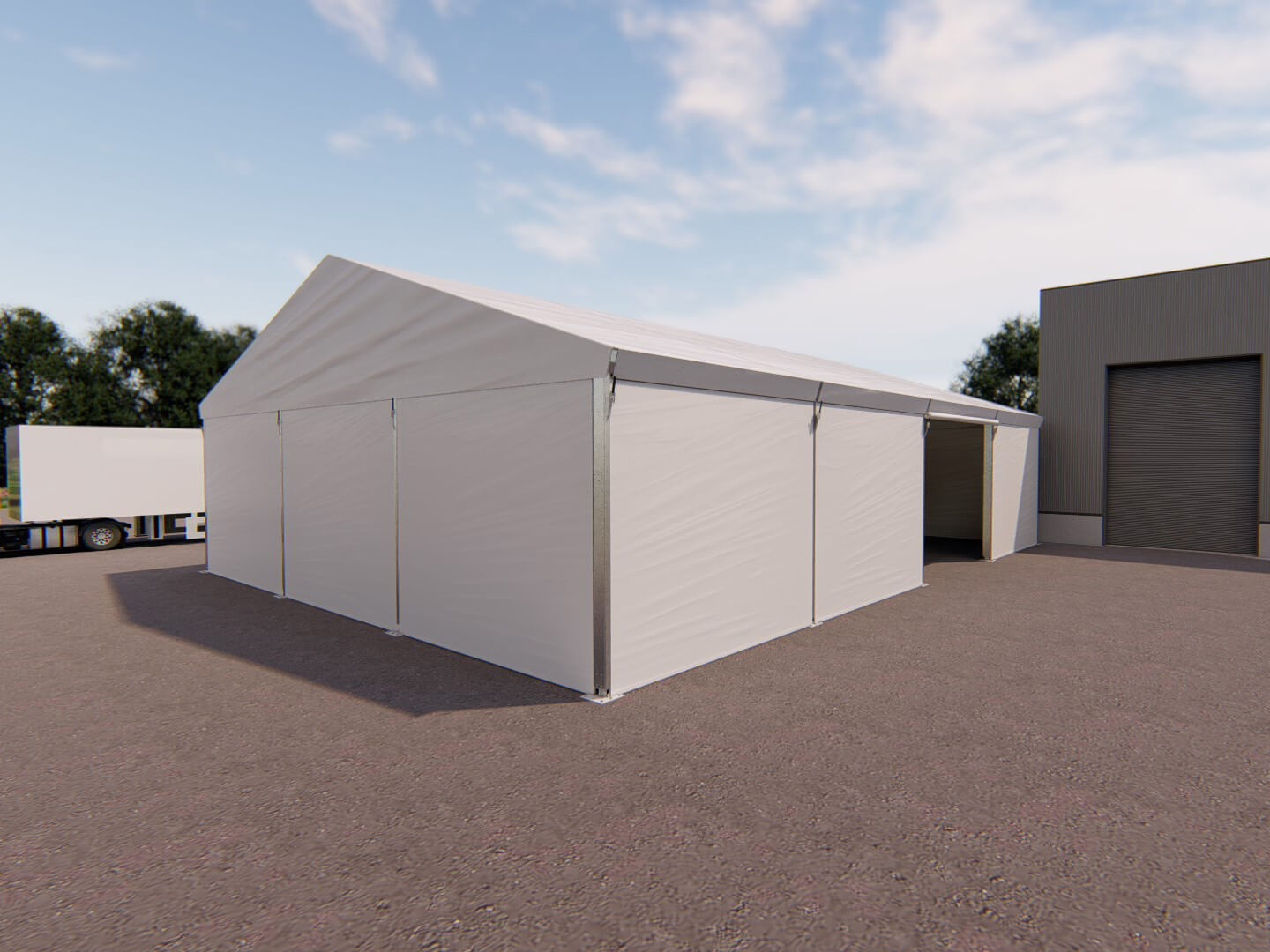 T2 Non-insulated
Do you want to store goods that are not temperature sensitive or want to work out of the wind and rain? Choose the T2 non-insulated tent hall.
Its sturdy roof and robust, secure side panels provide protection from the weather.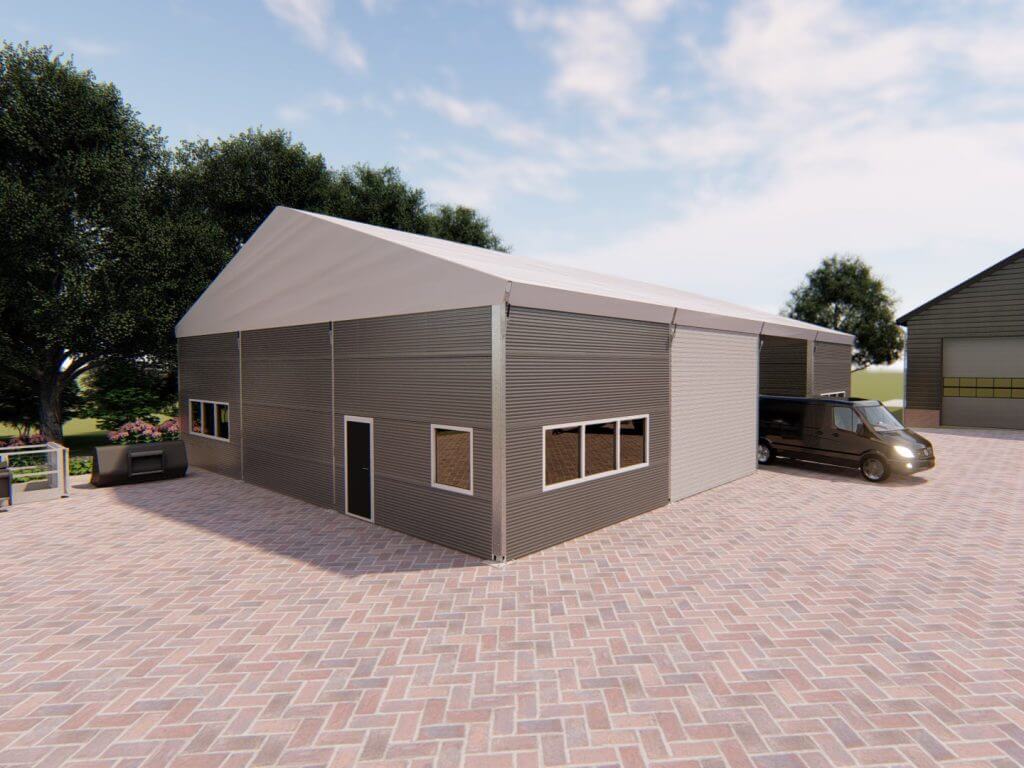 T3 Partially insulated
The T3 is ideal for expanding sales areas or protecting goods and machines.
This tent hall can easily be sealed off with its sandwich side panels.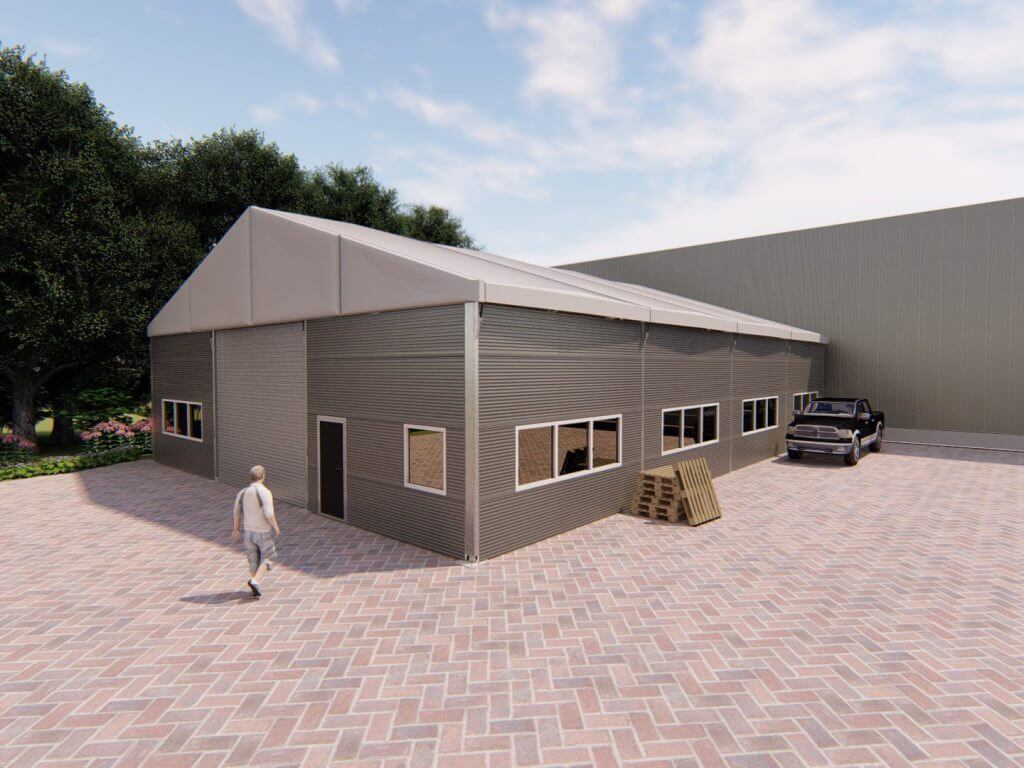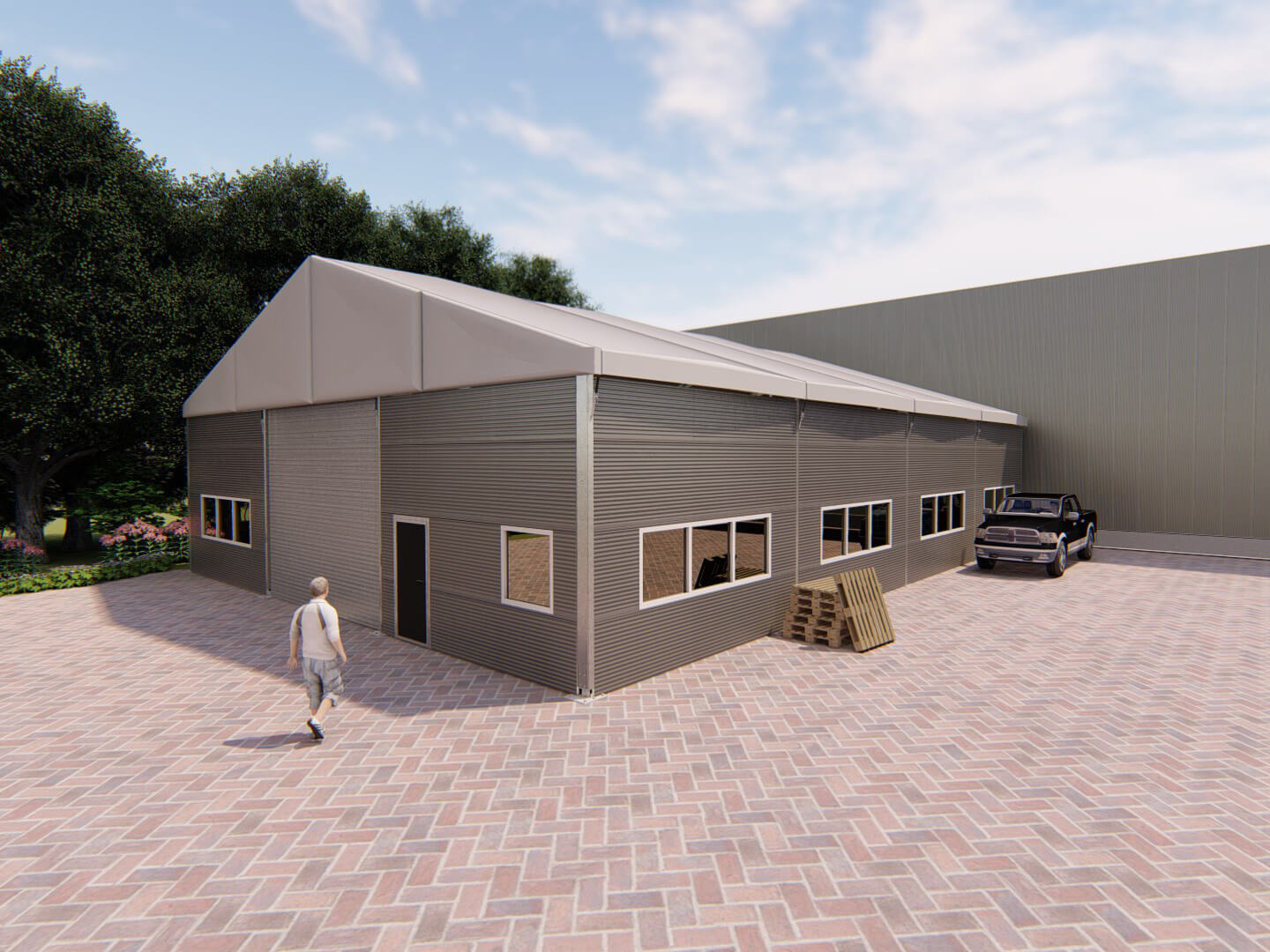 T4 Fully insulated
With the T4, condensation water is no longer an issue, making it perfect as a temporary office space.
The fully insulated T4 is also suitable for storing temperature-sensitive goods.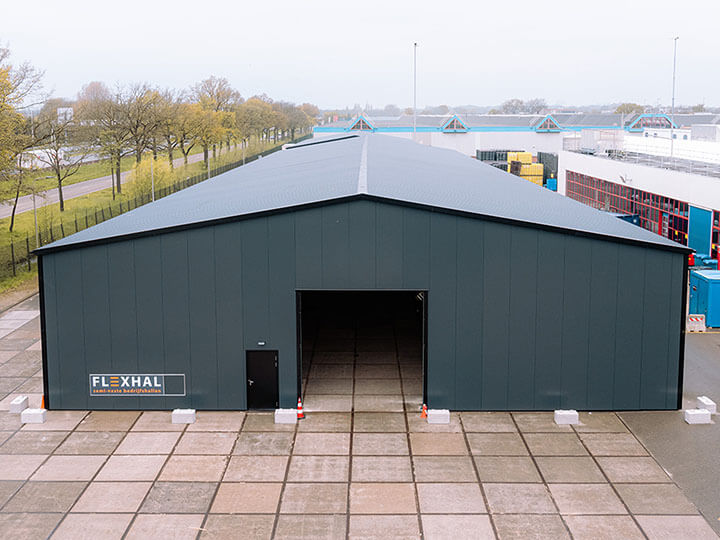 T5 Flexhal semi-permanent
The look of a permanent hall and flexibility of a tented hall. That's the T5 Flexhal.
Its temporary nature makes the lead time for a permit much quicker and easier to arrange.
A showroom where you can showcase everything
A showroom is essential for displaying to potential customers what you sell, but there may be times when your showroom is temporarily unusable, becomes too small, or requires remodeling. We understand that you don't want to miss sales during such a crucial time. That's why we engage with you from the very beginning to ensure that together we create the most suitable temporary showroom for your needs.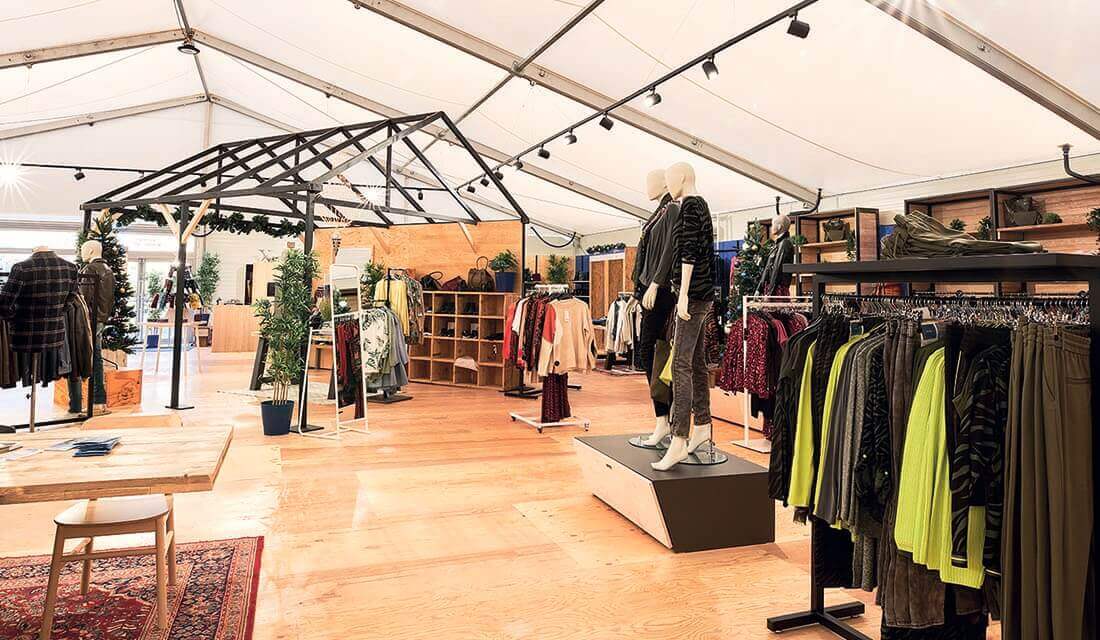 0
years experience in the tent industry
tents, flexible structures and storage spaces installed
9,0
rating from our customers for service and quality
Your temporary showroom quickly arranged
Once you have decided to rent, lease or buy a showroom? Then we understand that you want it arranged as quickly as possible. That's exactly why we have every step of the process in-house, from advice to assembly. With our extensive stock, we can say with confidence that we can realize your temporary showroom quickly.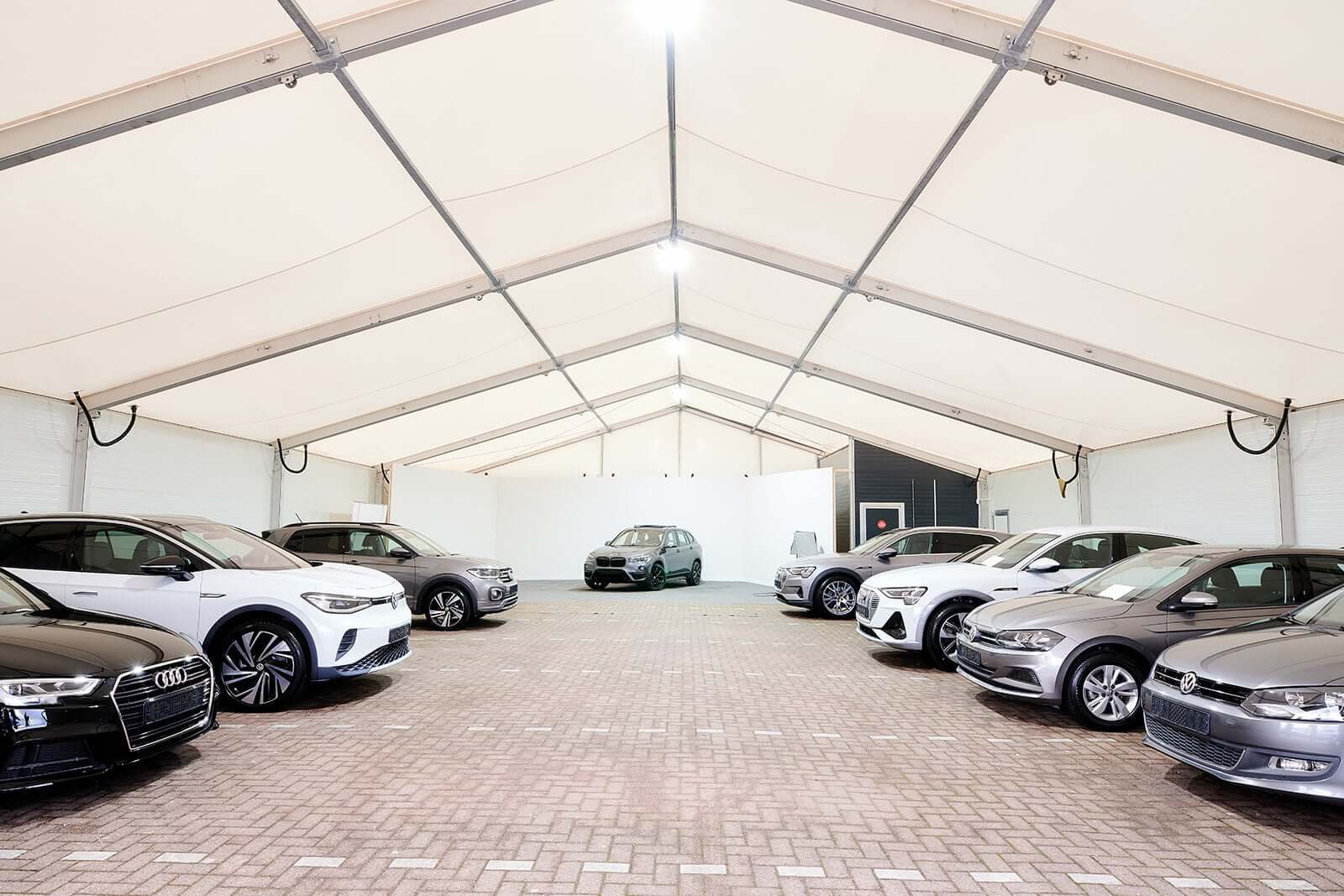 Why choose
Donselaar Structures?
On-site personal advice
We can offer you the best advice by visiting your location in person.
20,000 m2 tent halls in stock
Most of our tent halls are readily available from our extensive stock.
Purchase, rental or lease
Rent a tent hall for up to 15 years. Purchasing or leasing options are also available.
We arrange assembly and breakdown
Our tent construction team will construct your tent hall in no time at the location of your choice.
SCC (VCA)* and ISO-9001 certified
Our qualified staff works safely with clear-cut working processes.
Fast permits
Because of the temporary nature of the tent hall, a permit can be arranged in no time.
Proven success of a tent hall
"We needed a storage tent very urgently to accommodate an extra production run. I was very pleased with the way I was treated by Donselaar Structures and I was surprised by the very fast delivery and installation. Top!"
Dennis Spierings – Knauf
"We have achieved what we had in mind in a short period of time and that is only possible if the cooperation runs smoothly!"
Arie van den Broek – Van Ginkel Trucks
"Quality, service, fair price and great communication."
Joost Munsterman – Intratuin Emmeloord
These
companies

have gone before you!
A custom showroom
Differing sizes, unusual surfaces, or the need for various options are no problem for us. We can deliver custom showrooms quickly and efficiently.
Specifications
Width: 3, 5, 6, 8, 10, 12.5, 15, 20, 25, 30 and 40 meters
Length: Unlimited extension in 5 meter segments
Side height: 1 to 6 meters (variable)
Supplied incl. building book, fire certificate, technical drawing and construction calculation.
Would you like to know more?
Our specialists will be happy to assist you in finding the best solution for your situation. You'll no longer have to cancel orders due to lack of capacity. Contact us, and we'll get back to you within 24 hours!