Length
Unlimited extension by 5 metres
Side height
2,3 metres | 3 metres | 4,5 metres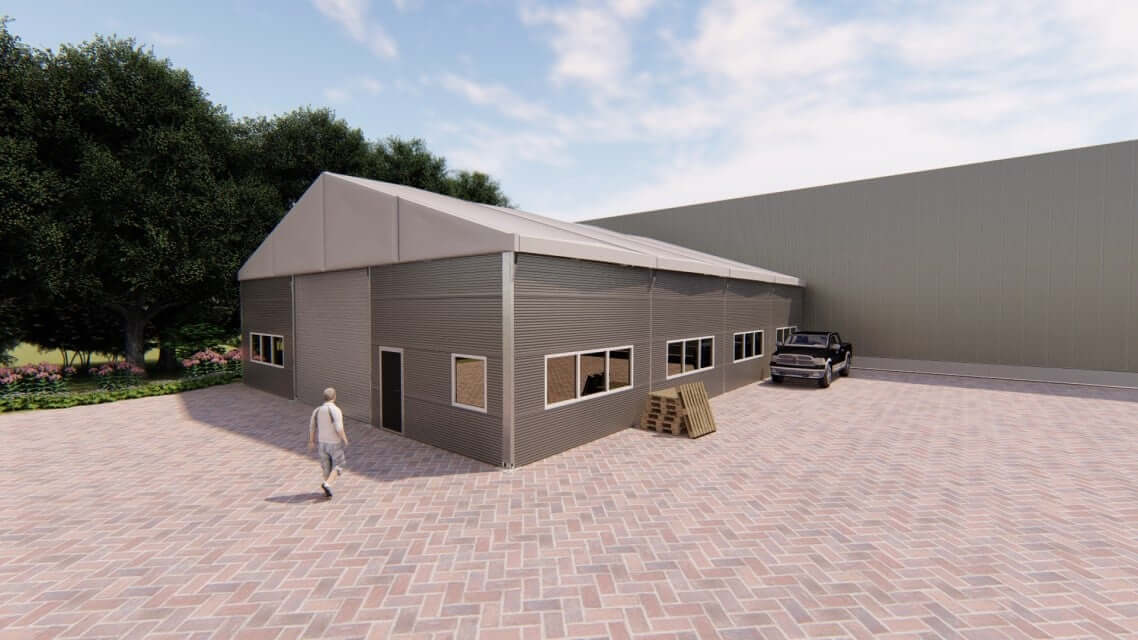 Ideal as a temporary office or for storing temperature-sensitive goods
The T4 fully insulated tent hall is widely used as temporary business premises or as storage for very temperature-sensitive products. This tent hall comes standard with double roof tarpaulins and a compressor to fully insulate the tent. The roof tarpaulins are inflated with air, which forms the roof insulation. Thanks to the full insulation, this tent does not suffer from condensation on the inside. This allows products and materials to be protected from all outside influences. At the same time, it is also a comfortable working environment.
On-site personal advice
We can offer you the best advice by visiting your location in person.
20,000 m2 tent halls in stock
Most of our tent halls are readily available from our extensive stock.
Purchase, rental or lease
Rent a tent hall for up to 15 years. Purchasing or leasing options are also available.
We arrange assembly and breakdown
Our tent construction team will construct your tent hall in no time at the location of your choice.
SCC (VCA)* and ISO-9001 certified
Our qualified staff works safely with clear-cut working processes.
Fast permits
Because of the temporary nature of the tent hall, a permit can be arranged in no time.
Safety & quality
It is very important to us that our employees enjoy their work. Safety is an important component of this. Ensuring safe working practices therefore always remains a basic principle: in our policy, in our working environment and in our actions.
Tent books in accordance with NEN 8020-41 for our fully insulated tent hall.
The T4 fully insulated tent hall meets all European established fire and safety requirements and is approved in accordance with DIN standard 4102B1. The T4 fully insulated tent hall is provided with a Tent Book, compiled by Tentech (in accordance with NEN 8020-41), containing all construction calculations and technical information.
VCA certified
Our assembly personnel are VCA certified and wear and handle all mandatory, high-quality protective equipment. We also invest in training and courses to guarantee both your and our own safety.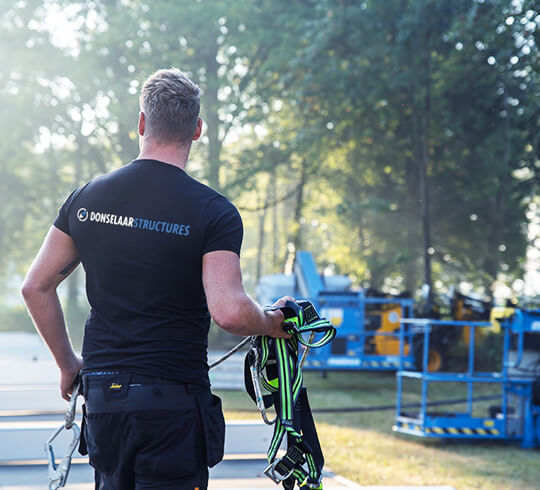 0
years experience in the tent industry
tents, flexible structures and storage spaces installed
9,0
rating from our customers for service and quality
Specifications

T4 Fully insulated
All our tents are equipped with PVC tarpaulin: European UV-resistant and fire-retardant according to DIN 4102-B1, M2, BS 5438/7837; USA NFPA701. Our aluminium features the high quality grade 6082T6 and is European anodised. Sandwich panels 40mm thick, standard fire class B2-S2-D0, insulation value of Rc = 1.80 m2.k/W. The steelwork used is welded to the NEN-1090 standard.