Professional tent hall as a canopy
Renting or purchasing a tent hall as a canopy is a quick and cost-effective solution in numerous situations. Consider, for instance, a canopy for loading and unloading. But it's also suitable for other locations such as workshops, sports fields, and even shops where a canopy can be a lifesaver. A robust canopy withstands all weather conditions and offers protection from rain, ensuring goods remain dry, visitors stay sheltered, and athletes can engage in uninterrupted activities like tennis or ice skating. Donselaar Structures provides a custom professional canopy for everyone.
Benefits of a tent hall as a canopy:
Customizable and expandable according to preference
Versatile in its applications
Options for both rental and purchase
Insured for wind and snow damage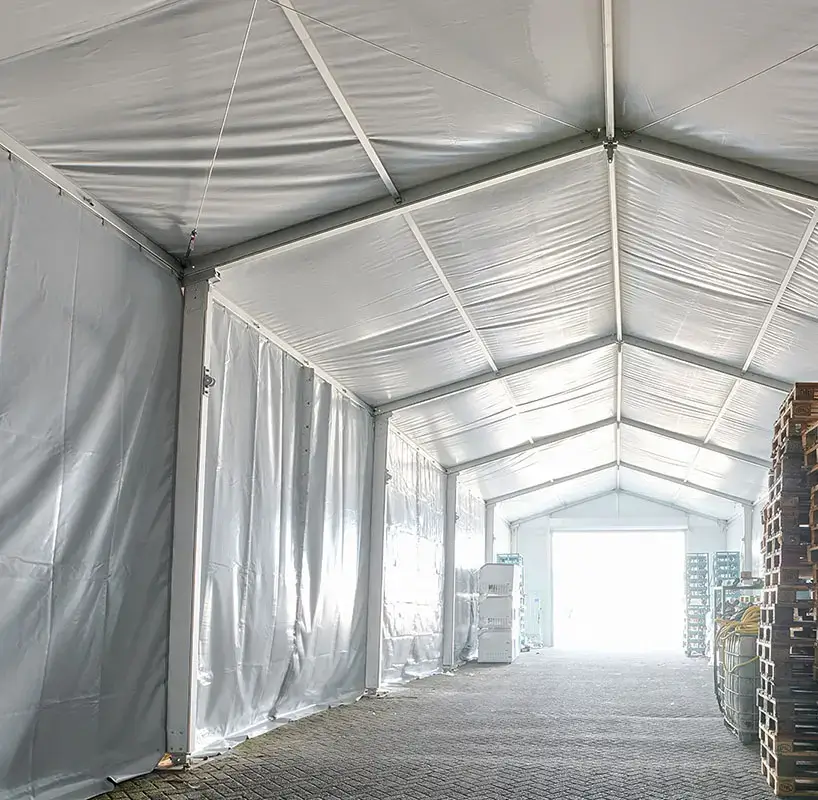 More than 100 companies already benefit from additional business space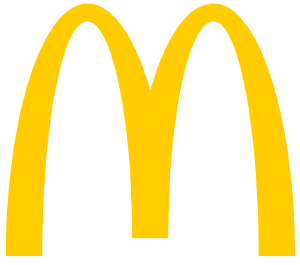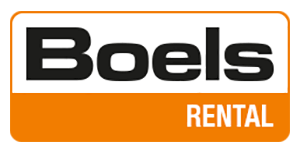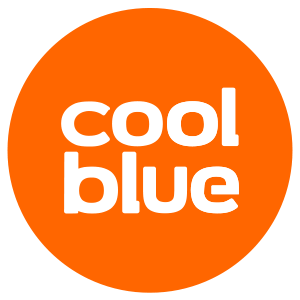 Onze tentoverkappingen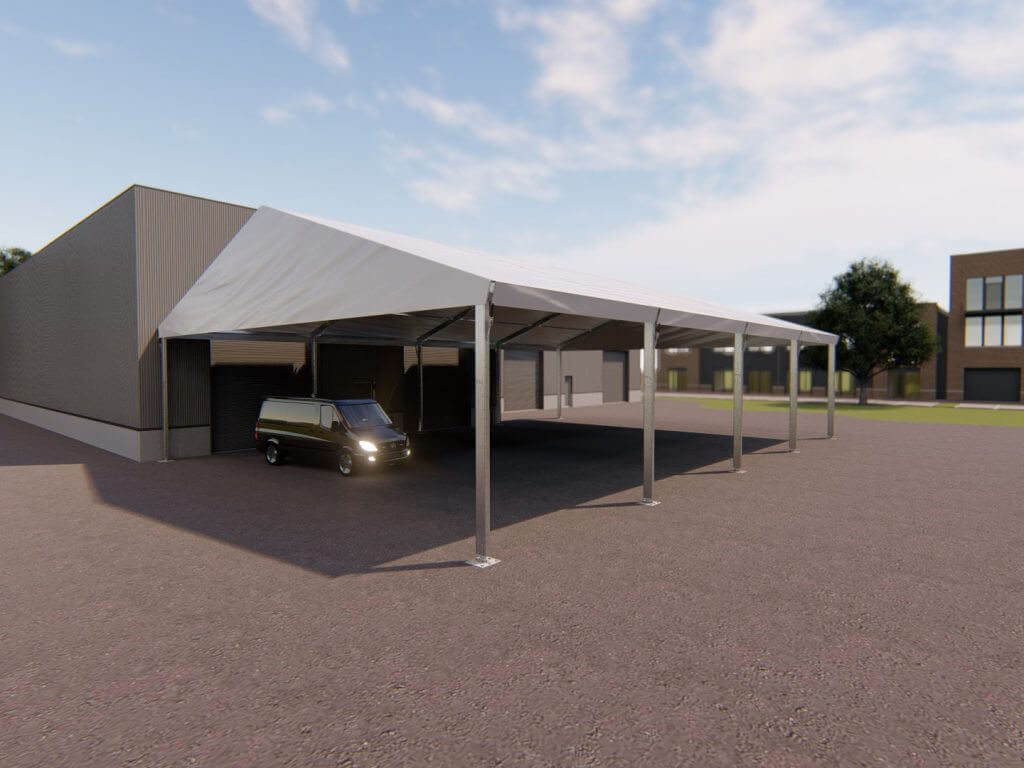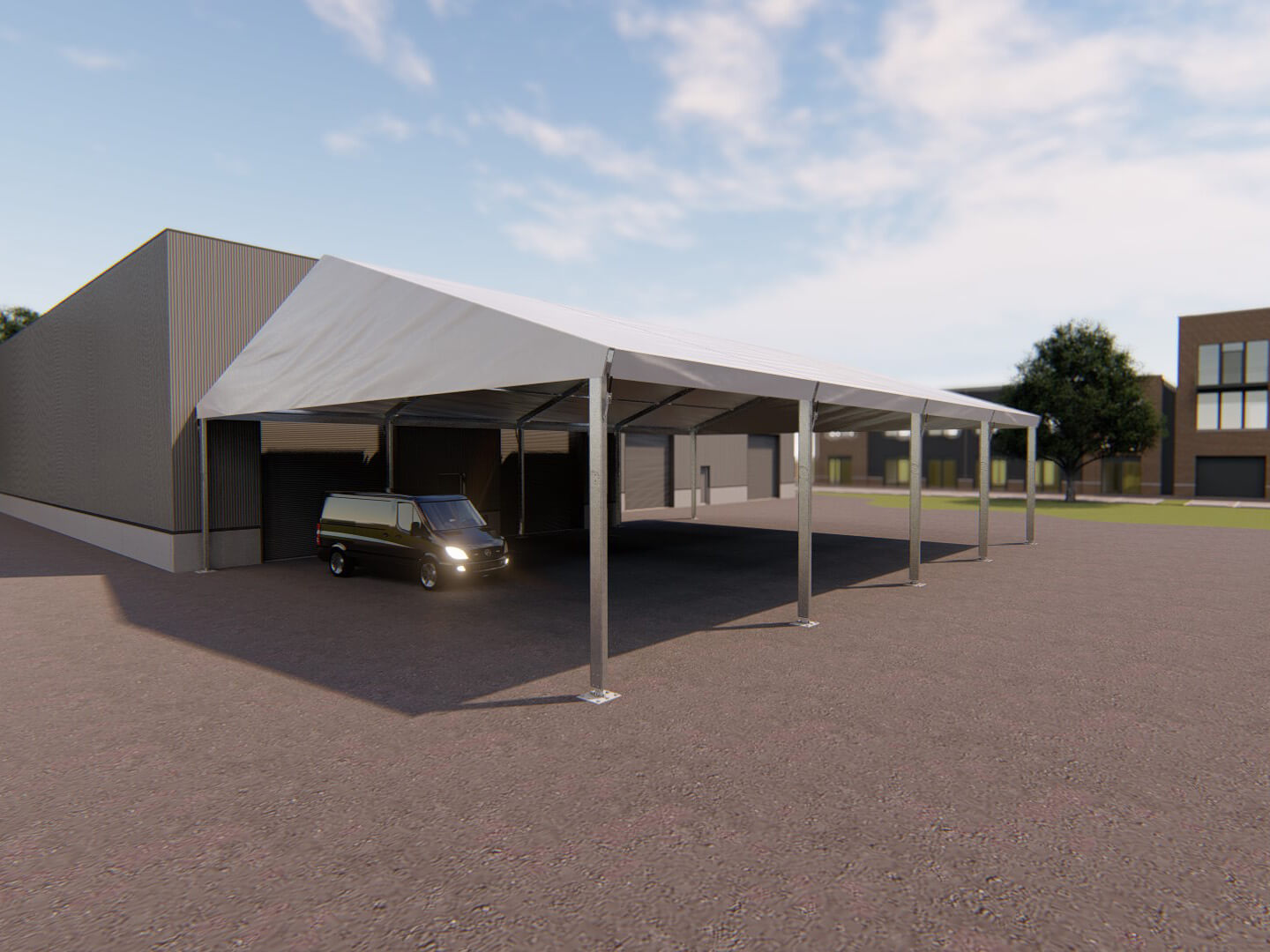 T1 Roofed
Always carry out dry loading, unloading, and operations with our T1.
With a side height of up to 4.5 meters, trucks and trailers can easily pass under the T1.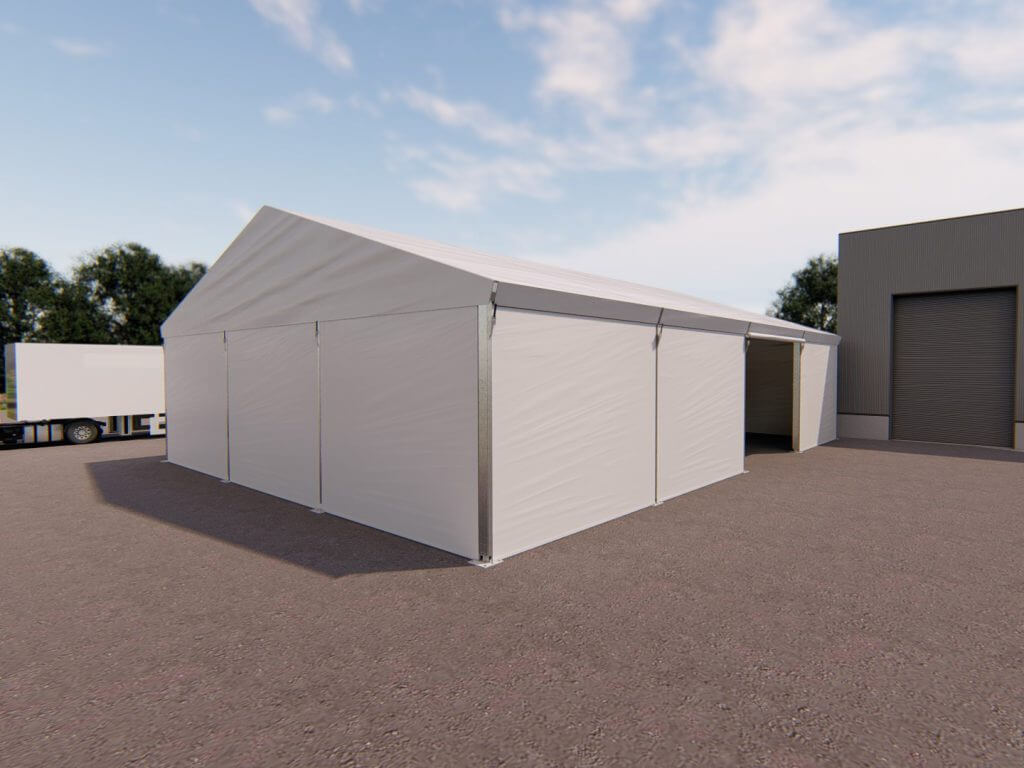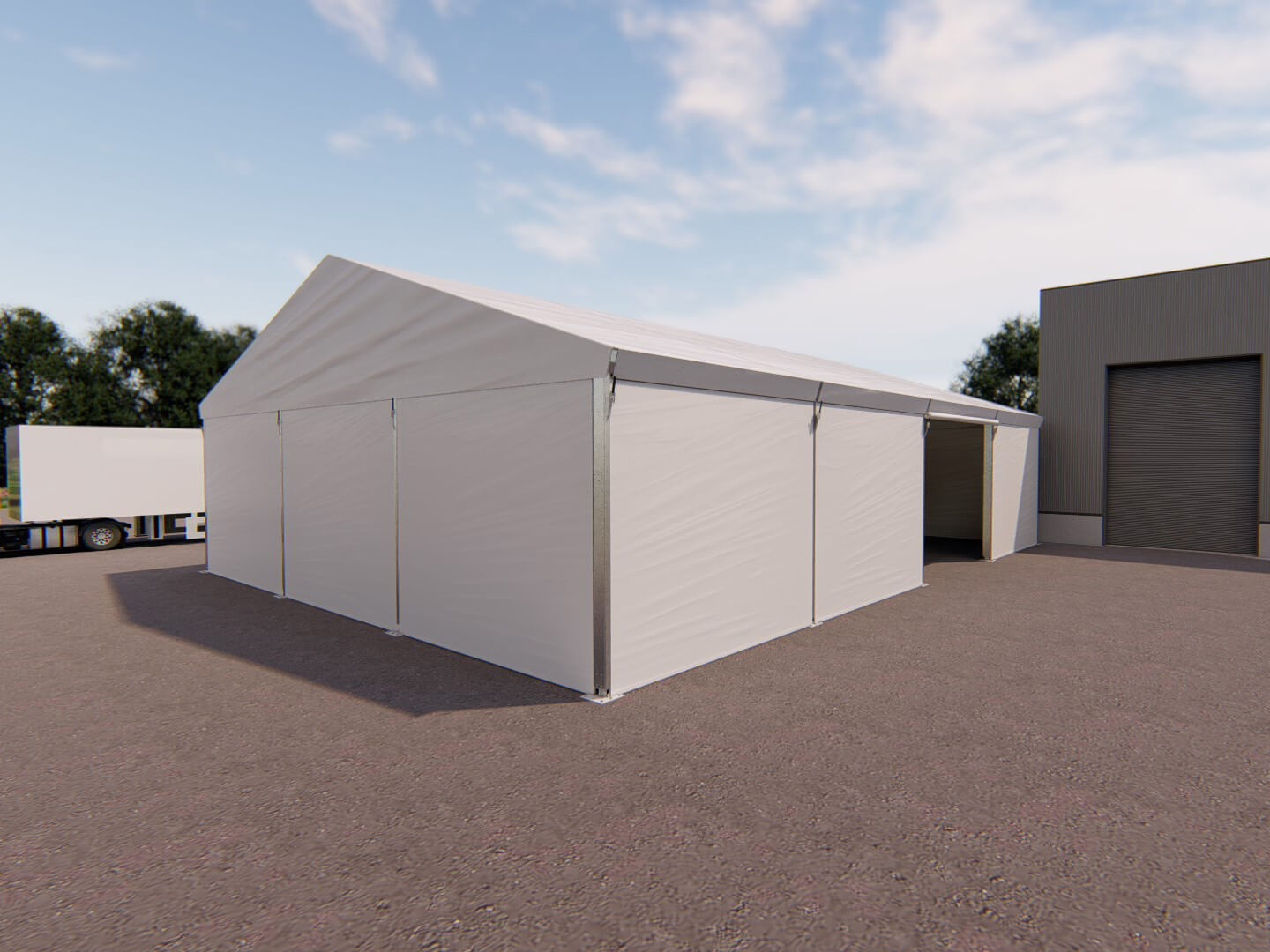 T2 Non-insulated
Do you want to store goods that are not temperature sensitive or want to work out of the wind and rain? Choose the T2 non-insulated tent hall.
Its sturdy roof and robust, secure side panels provide protection from the weather.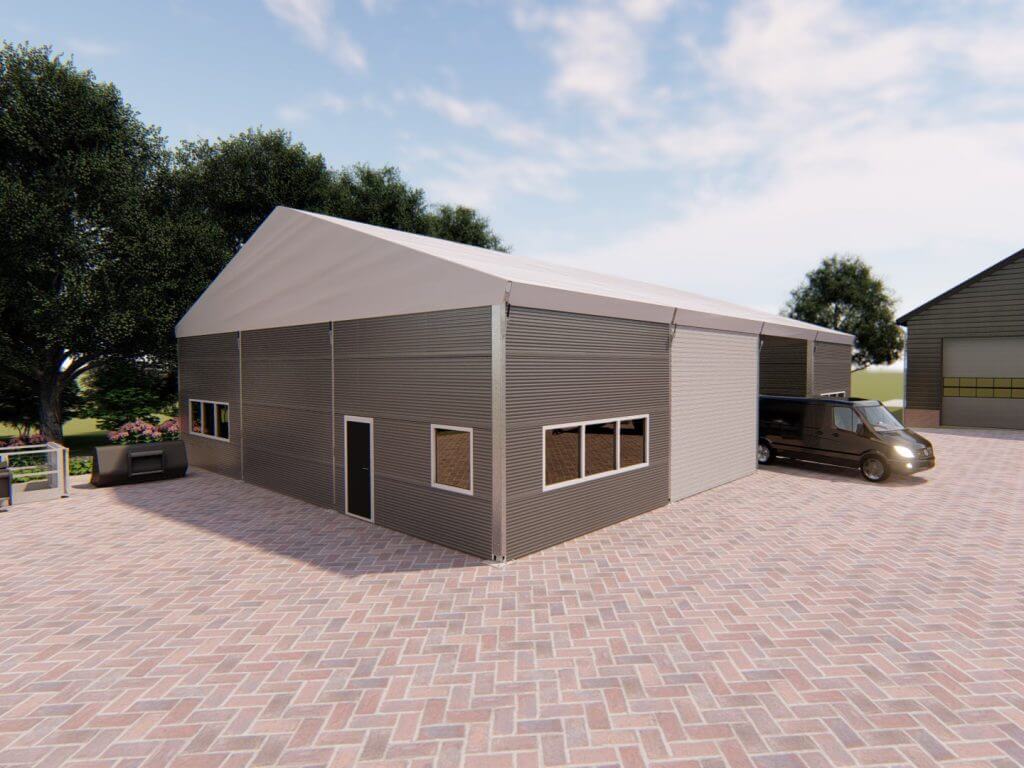 T3 Partially insulated
The T3 is ideal for expanding sales areas or protecting goods and machines.
This tent hall can easily be sealed off with its sandwich side panels.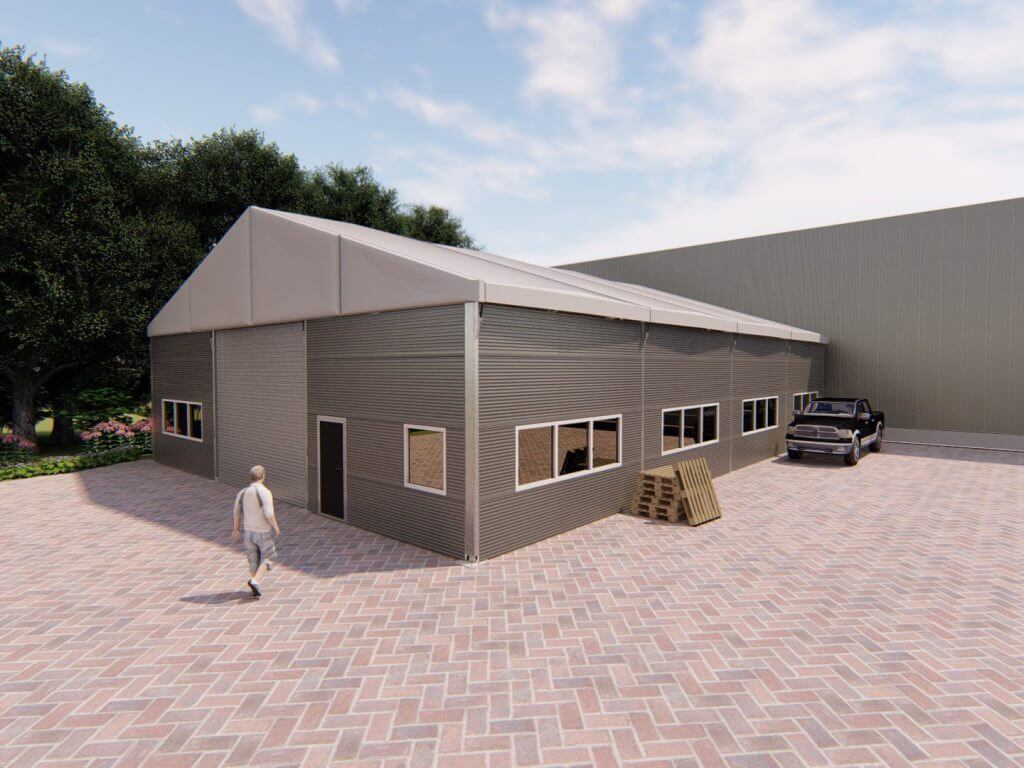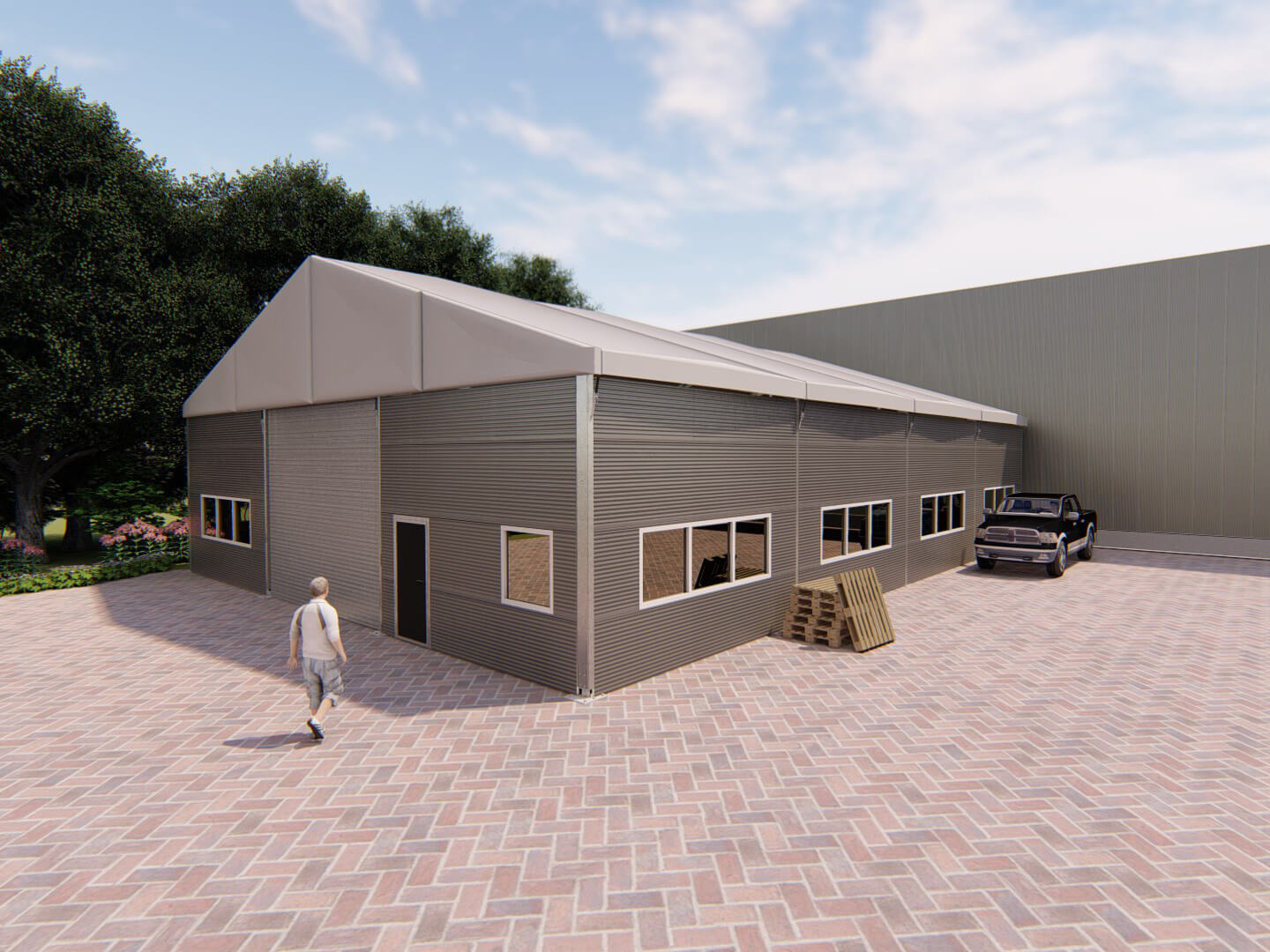 T4 Fully insulated
With the T4, condensation water is no longer an issue, making it perfect as a temporary office space.
The fully insulated T4 is also suitable for storing temperature-sensitive goods.
Purchase a fully customized tent hall as a canopy
If you're considering buying a canopy, you'd naturally want one that aligns perfectly with your needs. Donselaar Structures' standard tent halls come with additional options. If you have specifications beyond these, we can tailor-make the canopy for you.
Width-wise, you can choose from various sizes, ranging from 3 to 25 meters. Length can be extended in 5-meter increments, and the height can vary from 1 to 4.5 meters. Contact us to discuss all the options available. We're always up for a challenge!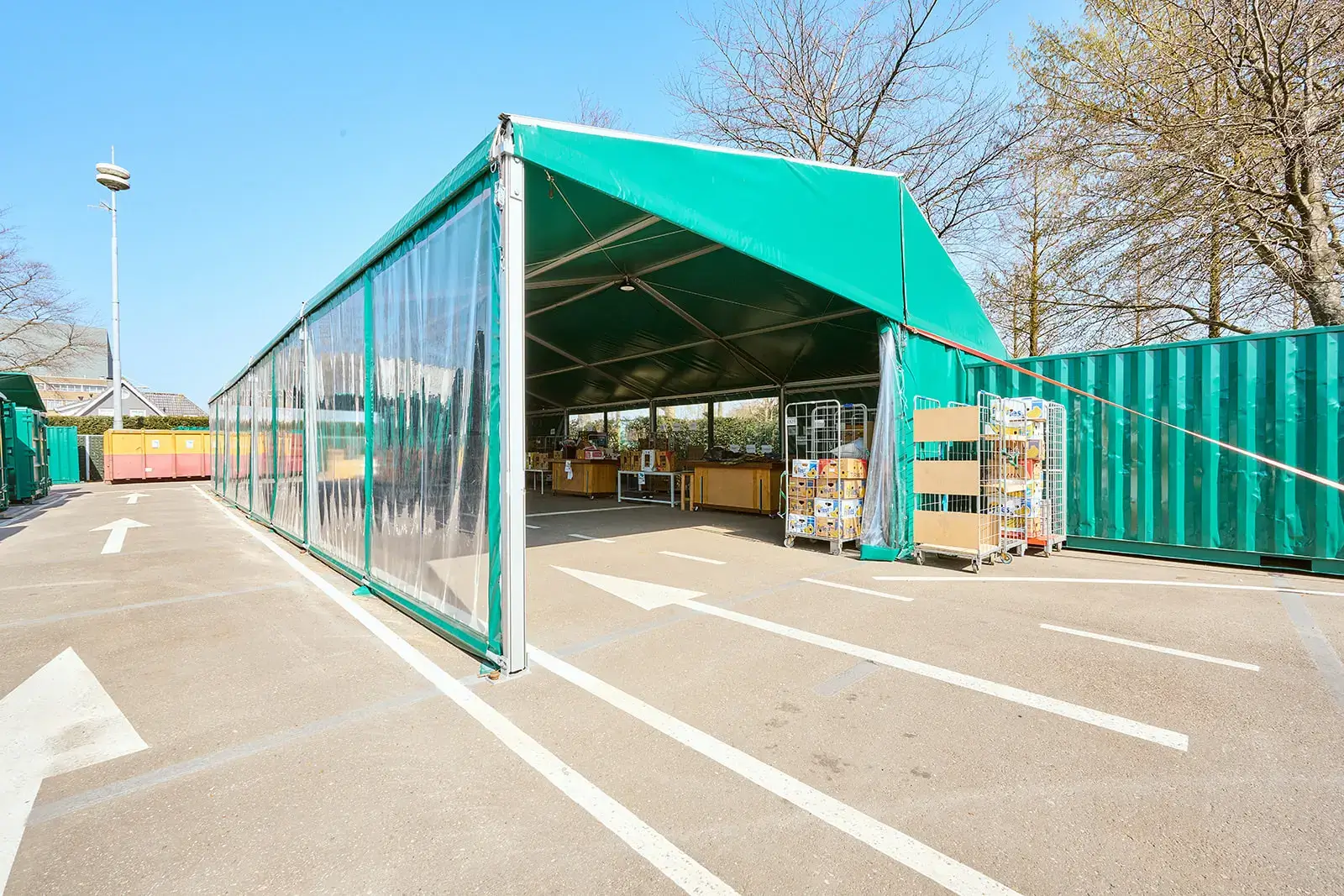 0
years experience in the tent industry
tents, flexible structures and storage spaces installed
9,0
rating from our customers for service and quality
Discover the high quality of our tent hall canopies
Another critical factor is the canopy's quality. Your canopy should undoubtedly remain standing during a fierce autumn storm. That's why we only use the best materials for our tent hall canopies, resulting in top-tier accommodations. Our structures comply with all European fire and safety standards and are certified according to DIN standard 4102B1. Every tent hall comes with a tent book in line with the NEN standard 8020-41. This ensures you're purchasing a top-quality product from us!
Why choose
Donselaar Structures?
On-site personal advice
We can offer you the best advice by visiting your location in person.
20,000 m² tent halls in stock
Most of our tent halls are readily available from our extensive stock.
Purchase, rental or lease
Rent a tent hall for up to 15 years. Purchasing or leasing options are also available.
We arrange assembly and breakdown
Our tent construction team will construct your tent hall in no time at the location of your choice.
SCC (VCA)* and ISO-9001 certified
Our qualified staff works safely with clear-cut working processes.
Fast permits
Because of the temporary nature of the tent hall, a permit can be arranged in no time.
Proven success of a tent hall
"Good company that can deliver and switch quickly."
Henk Haaksema – Solarcentury
"Donselaar has supplied a shelter where 5 trucks can stand in the shade. This was done in a great collaboration and in a nice way. Short lines of communication, friendly people, nothing to complain about."
Wyno Harmelink – Ekro
"I experience the collaboration with Donselaar Structures as pleasant, customer-oriented and pragmatic. A neat solution was delivered for us in a short time."
Mark Kleinloog – Tanis Confectionery
These
companies

have gone before you!
Your canopy promptly delivered and set up
Having a high-quality canopy is wonderful, but a short delivery time is also crucial. We at Donselaar Structures understand this well. Thanks to our extensive inventory, we can deliver your canopy promptly, as long as it doesn't require customization. You don't need to worry about the setup; our VCA-certified staff ensure the tent hall withstands any weather. We aim to make the process as hassle-free as possible for you.
Want to know more about our tent hall canopies? Request a quote. If you have questions, feel free to contact us for purchasing a tent hall as a canopy.